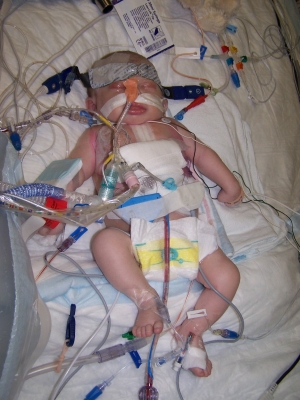 Gracie's Story

Gracie Lindsay Leanne Dickie was born at the Winchester District Memorial Hospital (WDMH) on Tuesday, December 9th at 2:50pm, weighing 5lbs, 12oz and measuring 19.5" long. Throughout the night an aware nurse noticed her purplish colour, took action and we learned that she was born with an undetected heart condition. The neonatal transport team was called out from CHEO in the middle of the night in a snowstorm and they transported her to CHEO early the next morning.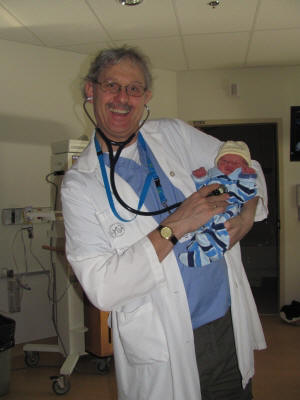 They discovered that she had a congenital heart defect called "Transposition of the Great Arteries" (TGA). Essentially, the 2 arteries that carry oxygenated blood to the heart were attached to the wrong heart chambers, limiting the oxygen that was being passed in to her lungs and making it difficult for her to breath. She had a small procedure called a "balloon" where they made a hole in her heart to let more oxygenated blood pass through. She was also born with a small hole in her heart that actually saved her life because it also helped the oxygenated blood flow to the right areas.


They gave her some time to grow bigger and build up some strength and on December 23rd at 2 weeks old, Gracie had open heart surgery called "Arterial Switch Surgery". The surgery took 8 hours to switch the arteries connected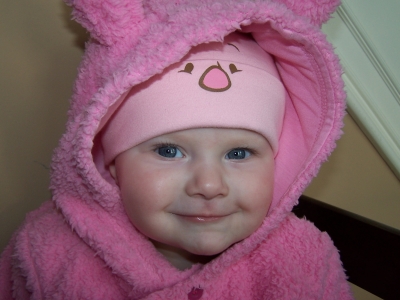 to her heart and move her coronary arteries as well as patch the holes in her heart.


After her surgery, Gracie was on a ventilator and contracted pneumonia and a blood infection, common side effects from ventilators. That prolonged her stay in the hospital and added some more medication to her treatment. Gracie came home on January 23rd, 2009, one month after her surgery and 45 days after birth, weighing just over 7lbs.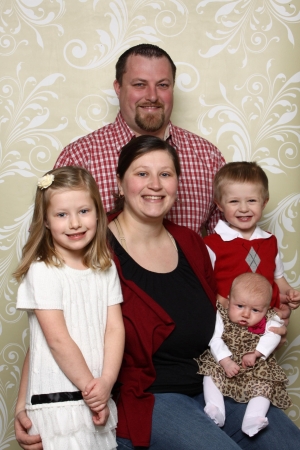 Today she is an active 5-year-old in Senior Kindergarten. She takes hip hop dance classes and loves music. By looking at her, you would never know her struggle as a baby.