We Loan Out Medical & Mobility Equipment!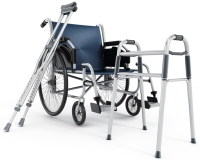 People are surprised to hear that we loan out medical and mobility equipment for free to anyone in our community.

Click here for more information.

---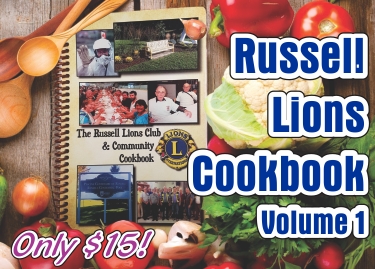 Our first ever cookbook!
Click here to read all about it!
Re-Live the Moments
& Videos from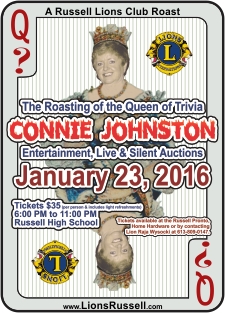 Click here.
2021 Russell Lions Online Monthly 50-50 Draw
July 1st, 2021 was not only Canada Day but it also marked the beginning of a new Lion's year. Not only that but the Russell Lions Club had some even bigger news! We were excited to launch our very first monthly 50-50 online e-raffle!

Want to get in on the monthly excitement? Go to www.Lions5050Draw.ca and buy your tickets today!

Below is the complete list of winners so far...