November 2018
Cash Calendar Winners!
Brent Pyper ($100)
Dennis Drevniok ($50)
Alex Kiskis ($50)
Bill Young ($50)
Mona Saunders ($50)
Eric Campbell ($50)
Sylvie Brault ($50)

Click here to see all the winners!
Sing "The Lions Roar" along with the Russell Lions!

From left to right: Lion Gord Saunders, Lion Bill Rankin, Lion Henry Staal, Lion Earl Maas, Lion Jack McLaren, Lion Jim Sullivan and Lion Frank Thompson. Video by: Lion Marc Bourque

Re-live the Moments
& Videos from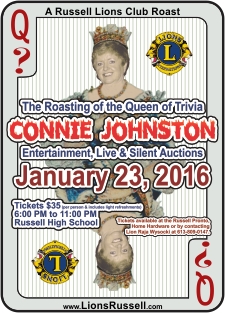 Click here.
Club Activities Scheduled for 2018-2019
The members of the Lions Club of Russell are an active group. Not only do we organize a significant number of fundraising events each year, we're also active participants in our community, Russell Township.

This year's events are listed below. If you have questions about any of the events, just send us an email.
2018 Lions Cash Calendars
Don't miss your chance to win! $6,000 in cash prizes will be drawn throughout 2018. Be sure to ask a Lion you know or go to the various retail outlets to get your calendar!

Click here to go to our dedicated Lions Cash Calendar page top see our list of monthly winners.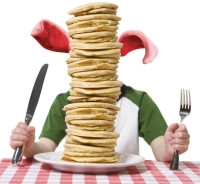 2018 Pancake Breakfast with the Easter Bunny
When:

March 24th, 2018 (8:00 AM - 10:00 AM)

Where:

at the Lions Den, 24 Legion Lane, Russell (upstairs)

What:

Pancakes, syrup, sausage, coffee, tea, juice

Cost:

$5.00/person, kids under 5yrs FREE
2018 Lobsterfeast (Saturday May 26)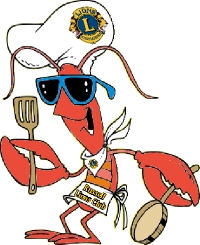 A perennial favourite! Every year, the Club has its annual Lobsterfeast, which is held on the last Saturday in May at the Russell Arena.

Entertainment will be provided and, of course, there's the all-you-can-eat lobster and roast pork. Famous far and wide, the Lobsterfeast sells out early – very early – so drop us an email to reserve your tickets.

Click here to go to our dedicated Lobsterfeast page.
The Russell Lions Club presents: the RCMP Musical Ride! (June 1st, 2018)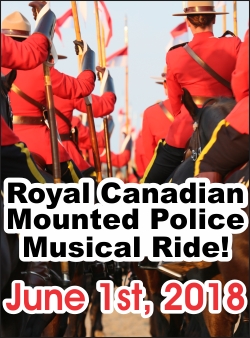 Yes! The rumors are true! The Russell Lions Club is proud to present the Royal Canadian Mounted Police Musical Ride. A Canadian tradition since 1876, a troop of 32 scarlet coated "Mounties" on majestic black horses present a 30 minute show of intricate figures and cavalry drills choreographed to music.

Take advantage of this truly Canadian experience and see one of our national treasures perform live at the Russell Fair Grounds (1076 Concession Street, Russell, Ontario) on June 1st, 2018. The excitement starts at 5:30 p.m.!

Tickets will go on sale soon and will be $10 for adults, $5 for youth (between 5 and 13 years of age) and FREE for children under 5! We will be listing here the locations where tickets will be sold soon.

Come back here for more information as the date gets closer. We have a page dedicated to the Musical Ride here.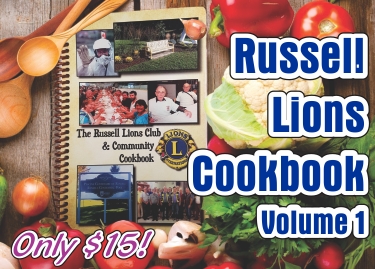 The Russell Lions & Community Cookbook
Our first ever cookbook! Click here to read all about it!
2018 Food Drive - April 28th, 2018
The Lions' will come a-knockin' and we'll surely prove yet again that Russell is an incredibly generous town!

Some of you wait all year to greet a Lion at your door and some of you simply leave boxes and bags on your doorstep filled with food (so we don't interrupt much deserved sleeping-in)!

Remember: non-perishable food, bath & hygiene supplies are preferable.
2018 Canada Day Celebrations (July 1)
Another favourite – small town Canada Day celebrations! A fun day for the whole family with great entertainment, kids games, fireworks, and more! See you at the Russell Lions Ball Park!

Click here to see our dedicated Canada Day page.

More activities will be added to the schedule in the weeks and months before Canada Day, so stay tuned!
For more information about any of the above events, just send us an email.
Past Events
2017
The Russell Lions 2017 Angel Trees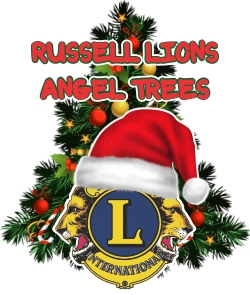 The Russell Lions Club Angel Trees are now up! They are located at the Russell Home Hardware and Urban Country. The Angel Trees will be up until December 12th, 2016. The demand is higher this year and we need the generous people of Russell to help out.

For more information, click here.
Russell Lions 4 Person Scramble Golf Tournament (Saturday July 22, 2017)
Come swing your clubs for our club... the Russell Lions Club!

This year, we will be hosting our annual golf tournament at the Casselview Golf and Country Club (844 Aurele Road, Casselman) on Saturday July 22, 2017. Here are the details:

Registration fee: $100
18 holes of Golf & cart
Dinner: hot roast beef or chicken dinner
Putting contest & other challenges throughout the day!
Registration: 11:30 am, shot gun start: 1:00 pm
Dinner: 6:00 pm (extra meal tickets: $28)

For more information, contact Lion Diane Lacroix at 613-370-0707 (dianelacroix@rogers.com).
2014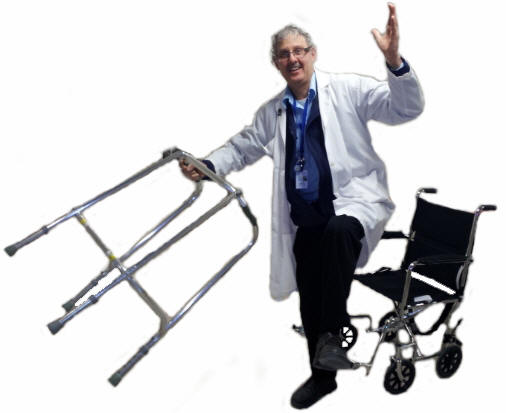 DocFest2 (March 29, 2014)
The Doc is Back & his Heel has Healed!

Click here for more information on DocFest2.