December 2019
Cash Calendar Winners!
Ken Beach ($100)
Chad Mills ($50)
Mikayla Desnoyer ($50)
Ursula Bourque ($50)
Philip Hahn ($50)
Janet Menard ($100)
Francine & Fern Berube ($50)
Alex Kiskis ($50)

Click here to see all the winners!
We Loan Out Medical & Mobility Equipment!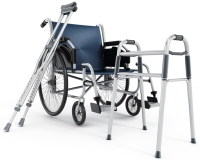 People are surprised to hear that we loan out medical and mobility equipment for free to anyone in our community.

Click here for more information.

Re-live the Moments
& Videos from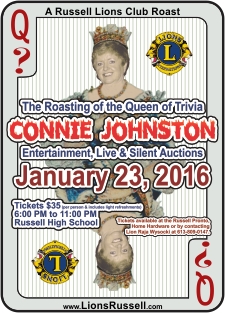 Click here.






Exciting News! The Russell Lions Club is introducing Lions Message in a Bottle: a community-wide program supported by the Russell Fire Dept., Prescott-Russell Emergency Services and the Downtown IDA Pharmacy, the Russell Meadows Retirement Community and Russell PharmaChoice Pharmacy. Lions Message in a Bottle will help to save lives in our community by saving time, ensuring First Responders and Emergency Room Doctors and Nurses have vital information which is critical to your treatment. Click here to download our info sheet with all the details you need to know.

The Lions Message in a Bottle Team is meeting with local groups and clubs to discuss the program. If you would like to schedule a presentation with your group or club, please contact:





The Russell Lions Club thanks the following businesses for their generous support of this program: