October 2020
Cash Calendar Winners!
Dennis McLellan ($100)
Peter Marr ($50)
Gene Smith ($50)
Ray Komendat ($50)
David Savage ($50)
Susan Moreau ($50)
Joanne Lepage ($50)

Click here to see all the winners!
We Loan Out Medical & Mobility Equipment!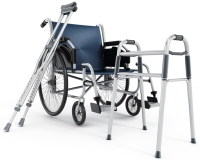 People are surprised to hear that we loan out medical and mobility equipment for free to anyone in our community.

Click here for more information.

Re-live the Moments
& Videos from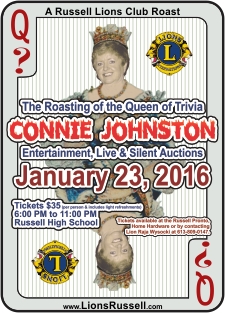 Click here.
The Russell Lions 2019 Angel Trees
The Russell Lions Club Angel Trees are now up! They are located at the Russell Home Hardware and the Russell Pronto (New this year!). The Angel Trees will be up until December 9th, 2019. The demand is higher this year and we need the generous people of Russell to help out.

Hereís how to adopt an Angel:
Take an angel from the Angel Tree at Pronto or Home Hardware.
Purchase gift(s) for that child.
Donít wrap your gifts! Bundle all of your new and unwrapped gifts and return them to the business where you received your Angel (Home Hardware or Pronto) before December 9th, 2019.
Donít forget to include the Angel you took from the tree! This way, we will know which child should receive the gifts.
You may include gift wrap and wrapping accessories with your gifts, but please do not wrap your gifts.
Thank you in advance for your support!