December 2020
Cash Calendar Winners!
Theresa O'Connor ($100)
Susan Chalmers ($50)
Francine Perras ($50)
Josh LeClair ($50)
Neil & Robyn Johnson ($50)
Bob Dore ($50)
Sylvie Lair ($50)
Ken Erickson, Jr. ($100)

Click here to see all the winners!
We Loan Out Medical & Mobility Equipment!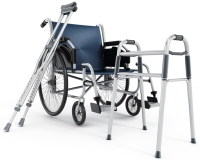 People are surprised to hear that we loan out medical and mobility equipment for free to anyone in our community.

Click here for more information.

Re-live the Moments
& Videos from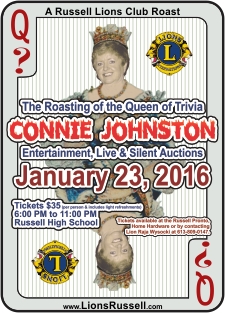 Click here.
Canada Day Celebrations (July 1, 2019)

Russell Canada Day celebrations are organized by the Russell Lions Club and the Russell Agricultural Society every year. A fun day for the whole family with great entertainment, kids games, fireworks, and more!

This year we celebrate the 152nd Anniversary of Canada's Confederation and also marks the 33rd year the Russell Lions Club and the Russell Agricultural Society team up to bring you this incredible day of festivities.

NEW THIS YEAR!

Pre Canada Day Party
Featuring the band
CHICKEN FRIED
Sunday June 30th

Tickets are available in advance for $10 ($15 at the door). Tickets can be purchased from Giant Tiger (Embrun), Pronto (Russell), and Foodland (Russell).
Canada Day Schedule

11:30 AM
Canada Day Parade! Starting at St. Thomas Aquinas High School travelling to the Fairgrounds (Russell Arena).
12:00 PM
Volleyball Tournament
12:00 PM - 1:00 PM
Jacky's Face Painting
12:00 PM - 2:30 PM
-The Keepers Animal Show
-Entertainment by "Exposure"
12:00 PM - 5:00 PM
Circus Delight! Games, Inflatable Bouncers Snow Cones, Cotton Candy, etc.
12:00 PM - 11:30 PM
Beer Garden
2:30 PM - 3:30 PM
100% Martial Arts & Fitness
3:00 PM - 5:00 PM
Entertainment by "Charlie The Kid"
5:30 PM - 8:30 PM
Entertainment by "Highway Sunrise"
9:00 PM - 10:30 PM
Entertainment by "Odd Man Out"
10:00 PM (dusk)
National Anthem and FIREWORKS at Russell High School. Donations graciously accepted onsite.
A special Thank You to


Township of Russell
Russell Fire Department

The Police Village of Russell