We Put Russell First!

Welcome to the Russell Lions Club website. This year marks a milestone for the Club as it enters its 75th year of service. We invite you to help us celebrate this special anniversary year and ask you to check the web site periodically for upcoming events. The Club has great plans for the coming year as we strive, like others, to adapt to the new reality.

We are starting the year off on July 1st with a bang. This marks the date of Canada's 153rd birthday and while we cannot celebrate with festivities and fireworks at the Fairgrounds, the Club is launching its monthly 50/50 online E-raffle. Each month will provide an opportunity for some lucky winner to take home some cash.

To buy your tickets or for information and rules of play, go to www.Lions5050Draw.ca. Join in the fun and support the Russell Lions Club so we can continue to serve our community.

Lion Sylvia Smith
President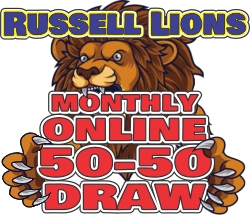 Tickets available on the 1st of every month.

Draw will be held on the 30th of each month.
(it will take place on the 28th for February)

The winner will be announced at 1 pm on the date of the draw.

To buy your tickets and for rules of play, go to

www.Lions5050Draw.ca

Our Most Recent Winner!

Neil Coghlan
Won $505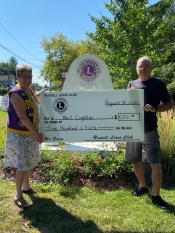 Click here to see past winners.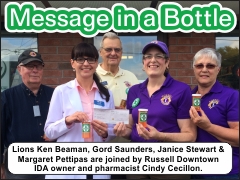 The Russell Lions Club is introducing Lions Message in a Bottle: a program which will help save lives in our community.
Click here for more info.